Opti Team Trials 2016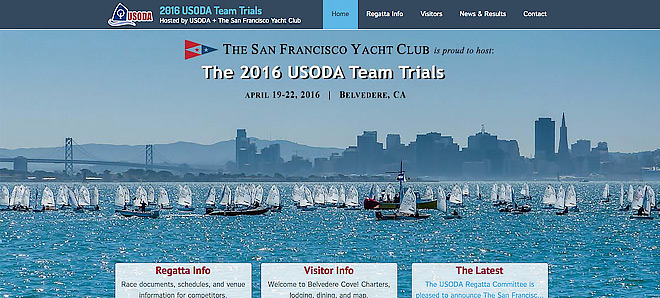 As you've probably figured out from visiting this site that my boys Simon and Henry have competed racing optimist dinghies for several years in San Francisco Bay and beyond. In Spring 2016, our team San Francisco Yacht Club hosted the USODA Team Trials, the most important qualifier for Team USA. You have to qualify to race at team trials so these are only the best young sailors in the country.
I created this site for the event and it was a huge success. Great wind conditions and great racing ending with a double rainbow of Angel Island during the award ceremony.